Award plate Simplicitas - Model A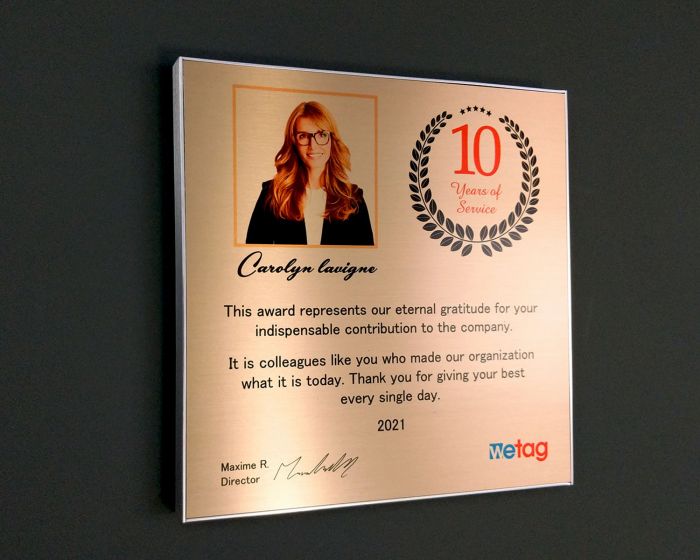 The Simplicitas award plate has many options such as :
- Five base format available with the custom format option
- Four color for the center plate with the possibility of using a personnalized color/texture
- With or without a silver frame for an elegant finish
This type of recognition plate is economical, minimalist and easy to install to offer a plate that everyone likes for a very affordable price.
The Simplicitas type of award plate is a model made of aluminum. Its five-sided structure, one of which is printed, gives a finished and simple appearance. This type of plate is ideal for thanking or honoring coworkers for an accomplishment or simply to show some gratitude towards them.
At Wetag, we make sure that your award, honorary or recognition plates contain information exactly as you want it and detailed beyond your expectations. The Simplicitas plates are a perfect example of plates that are versatile to match any decor while being aesthetically pleasing. This aspect is realized thanks to quality materials giving a clean background color and texture as well as an infallible style.
*Model of award plate exclusive to Wetag
Answer in under 48 hours - Production (2-9 working days)
Free design service
Need assistance ? 1-844-938-2463